NooElec NESDR SMArt
The $30 NooElec SMArt dongles are a superb addition to any shack, and also make excellent beginner Software Defined Radios.
The NooElec team are great at keeping stock in the Amazon US, UK and Canadian stores, which makes for great availability and fast delivery to each of those countries (particularly if you have Prime).

My favourite things about the NooElec SMArt are :
Frugal price – expect to pay less than $30 / £30.

Sensitive – picks up weak signals well, so good for DX.

TXCO – no need to calculate and set the PPM, and no frequency drift over time.

Compact design – means multiple units can be used in computers with side-by-side USB ports (the RTL-SDR dongles are slightly larger and can't be used in this configuration).

Excellent availability – these are stocked in local Amazon warehouses (US / CAN / UK) meaning delivery is fast and often free.

Bundles – there are more bundle options available than with the RTL-SDR v3, the SMArt's closest competitor.
My biggest issue with the SMArt is that it does not offer a built-in bias tee. NooElec do produce a bias tee version which is cleverly called the SMArtee.
The bias tee in this model is not switchable, meaning it is running all the time. You can order the SMArtee in the US, Canada and UK. In my mind that makes it a little less versatile than the RTL-SDR v3 which allows you to turn the bias tee on and off.
SMArt Bundles for under $40!
NooElec offer multiple bundles depending on how you want to use your SDR.
The standard bundle pictured below provides a magnetic mount antenna base, a telescopic whip which you can adjust for the frequency you are monitoring, and 2 fixed length whips (good for 433 and higher UHF frequencies).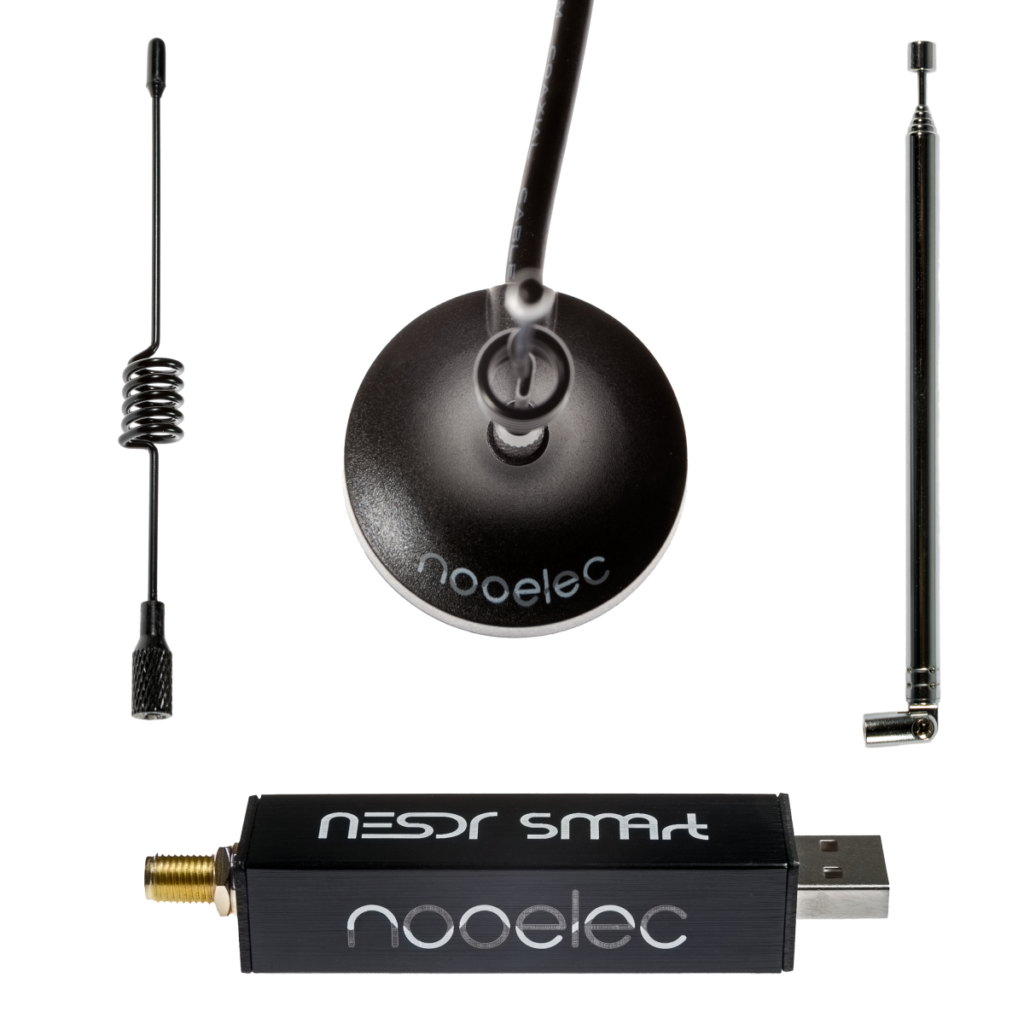 At around £36 GBP, $38 USD, and $55 CAD, this bundle represents great value for getting started in the world of Software Defined Radio.
But there's more! NooElec also offer an HF bundle. It includes the same antenna gear as the standard bundle, but adds an HF upconverter which enables reception of shortwave. A longwire balun is also included.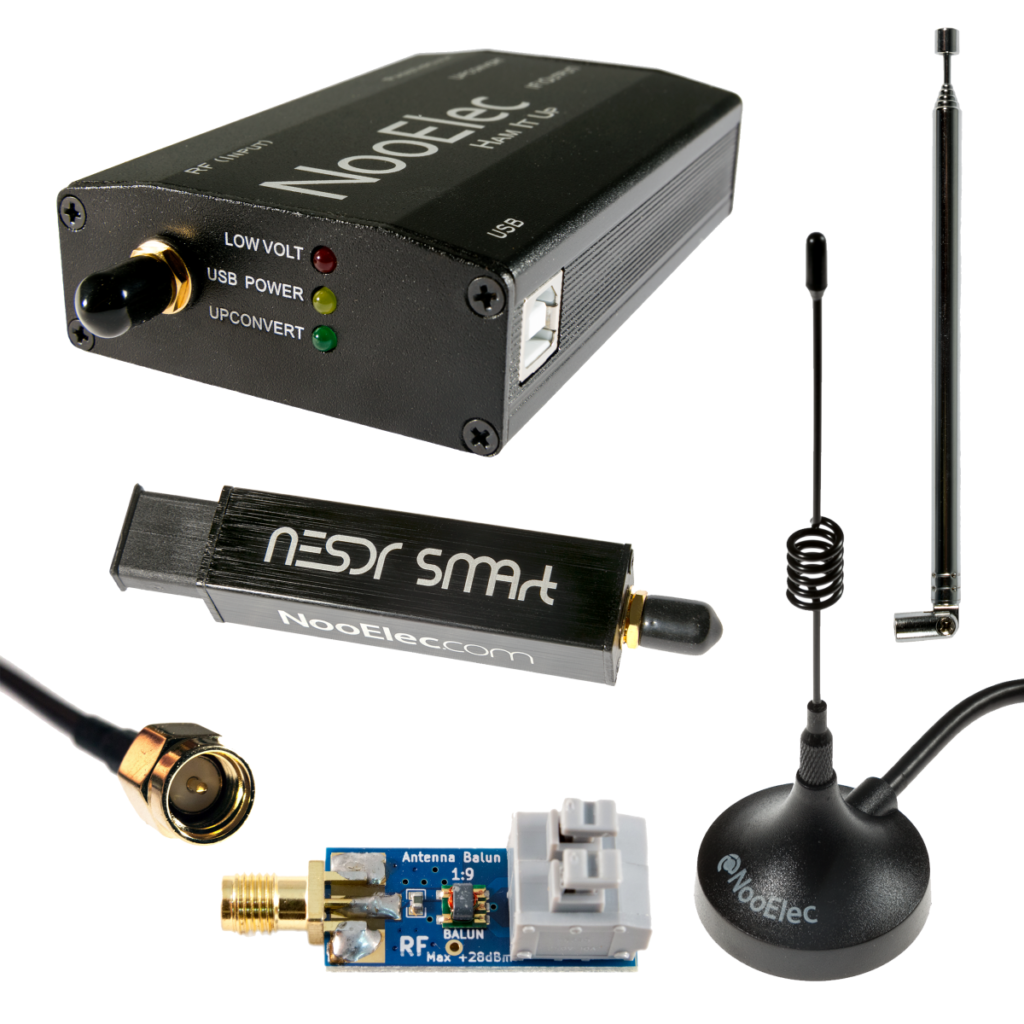 The HF bundle comes in just below £100 GBP, $100 USD, and $145 CAD and represents good value for money. Although the bundle adds to the cost of the dongle, this setup offers superior HF performance over an RTL-SDR v3 in Direct Sampling mode.